CGPH Fellowships
Follow our 2018 fellows through our blog: https://berkeleyglobalhealth.weebly.com/
Congratulations to our 2018 UC Berkeley Global Health Fellows!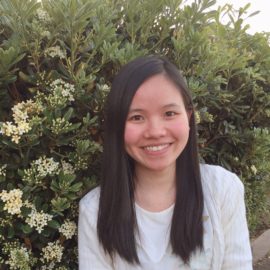 Huong Nguyen
Huong Nguyen is a first year MPH student in the Infectious Diseases and Vaccinology program at UC Berkeley. She grew up in Vietnam and graduated from UC Davis with a Bachelor's in Global Disease Biology focusing on One Health approach and microbiology. During undergraduate years, she used molecular techniques to investigate reproductive effects of intracellular bacterium Wolbachia in fruit flies with an implication for a potential vector-controlling method and subsequently developed her passion for pursuing a career in implementing applied sciences to infectious disease detection, surveillance, and prevention at a local and global scale. This summer she will be interning with the Wildlife Conservation Society to work on surveillance project PREDICT in an effort to discover families of zoonotic viruses in farmed wildlife in Vietnam.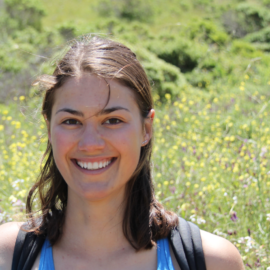 Claire Boone
Claire Boone is a first year in the Health Policy, Health Economics PhD program. She completed an MPH in epidemiology and biostatistics at Berkeley in 2017 and a BS in economics and biology at McGill University in 2013. During her MPH she was a CGPH summer fellow, conducting research on the social determinants of diabetes and hypertension in an urban slum population in Rio de Janeiro, Brazil. It was during this project that she became interested in non-communicable diseases in Latin America. Now, she is continuing to research this topic in Santiago, Chile where she will examine reasons for uncontrolled hypertension in low-income populations using publicly provided healthcare.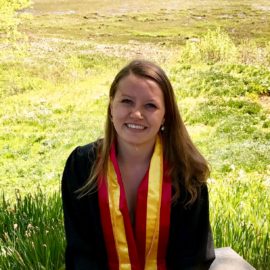 Samantha Schildroth
Samantha Schildroth is a first year MPH student concentrating in Environmental Health Sciences and Global Health. She completed her BS at the University of New England in 2017 and studied medical biology and environmental science with a minor in health policy & law. During her undergraduate career, she developed an interest in the interface between human health and the environment, as well as the socioeconomic, cultural, and political factors that determine health outcomes in communities. She worked for three years in a biomedical lab and interned for the Environmental Health Strategy Center where she worked on a campaign to increase access to safe drinking water in vulnerable communities in Maine. Samantha's research this summer will focus on assessing the prevalence of diarrheal diseases in two rural villages in the Shirati region of Tanzania through a survey-based cross-sectional study, including both water quality sampling and GIS mapping of high prevalence areas. In her free time, she enjoys hiking, traveling, spending time on the water, and chasing after her 3-year-old nephew.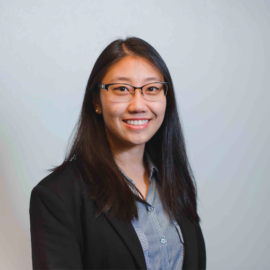 Katherine Chen
Katherine Chen is a UC Berkeley MPH student in the Infectious Disease and Vaccinology program. After graduating with a B.S. in microbiology from UC Berkeley, she stayed in Berkeley to work as a technician for Russell Vance, looking at the innate immune response associated with a Tuberculosis infection. She returned to school to get an MPH and focus on the treatment and diagnosis of infectious diseases in developing countries. During the summer of 2018, she will be working with Adithya Cattamanchi from UCSF to evaluate a new, lost-cost technology to promote adherence to Tuberculosis treatment. 
John Auld
John Auld is a first-year MPH student specializing in Infectious Diseases and Vaccinology at University of California Berkeley. He completed his BSc in biopsychology at Tufts University. After spending time abroad in an Arabic language immersion program at the University of Jordan in Amman, he became inspired to pursue public health after witnessing the realities faced by refugee populations in Jordan and Lebanon. His research interests include development and implementation of culturally-sensitive public health programs for infectious disease education in the Middle East, surveillance of antimicrobial resistance as a result of antibiotic self-medication, and the impact of slum conditions on the transmission of infectious diseases in the Middle East.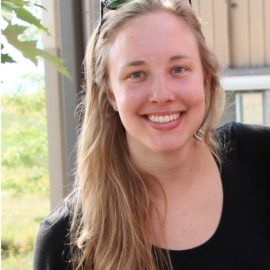 Helen Pitchik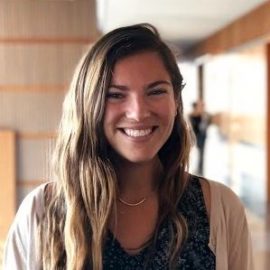 Nicole Kelly
Nicole Kelly grew up in the LA area and graduated from the University of North Carolina at Chapel Hill. After graduation, she served as an AmeriCorps member where she helped traditionally underserved patients access HIV medication and navigate the healthcare system. She then worked in HIV prevention research at the University of Colorado before coming to Berkeley. Nicole is a first-year Epidemiology & Biostatistics MPH student where she is working with Dr. Sandi McCoy to evaluate incentives to increase antiretroviral adherence & engagement in Tanzania. N​​icole's interests include the intersection of social epidemiology and infectious disease, particularly relating to sexual health in low and middle-income countries.